The estimated reading time for this post is 119 seconds
Introduction
In the wake of rising data breaches and cyber threats in Malaysia, TNG Digital is collaborating with the Malaysia Digital Economy Corporation (MDEC) to offer an innovative data protection service for Touch 'n Go eWallet users. Called MyCyberShield, this service is a part of TNG's #JagaDataKita campaign aimed at empowering Malaysians to live a secure digital lifestyle.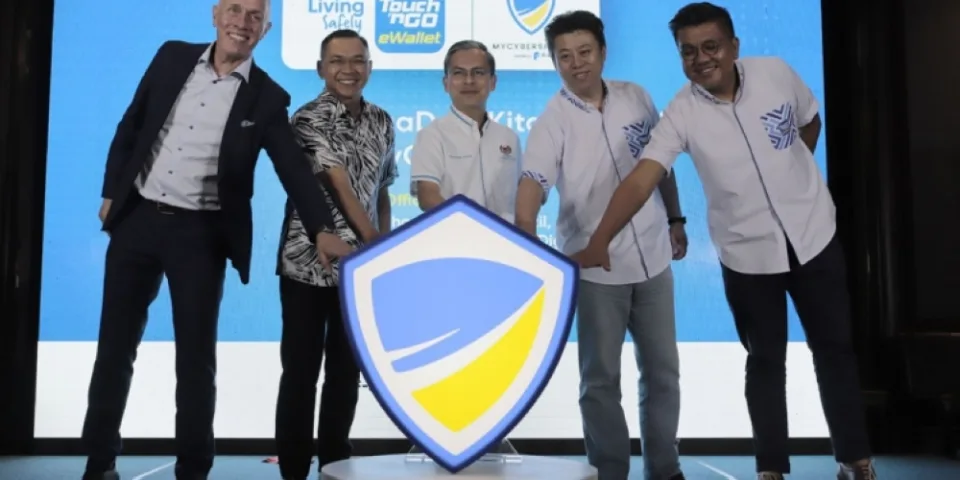 The Alarm Bells Are Ringing
According to Alan Ni, the CEO of TNG Digital, the data of an astonishing 22.5 million Malaysians, including critical details like full names, IDs, and home addresses, is up for sale on the dark web. With numbers like these, there's a pressing need for robust data protection solutions, making campaigns like #JagaDataKita not just necessary but urgent.
What is MyCyberShield?
Supported by MDEC and powered by F-Secure, MyCyberShield focuses on critical aspects of online safety. It aims to raise awareness about data protection and data breach, increase understanding of cyber threats and scams, and encourage good cyber hygiene practices.
Timo Laaksonen, the President and CEO of F-Secure, elaborates that the first phase of MyCyberShield offers Identity Protection with the Cyber Help feature. This feature allows subscribers to safeguard multiple identities such as email addresses, credit cards, phones, MyKad, and usernames. If any breaches occur, subscribers will be notified and will also receive tips and recommended actions based on the severity of the data breaches.
The Future of MyCyberShield
Laaksonen further mentioned that the second phase will include more robust cybersecurity defenses and explore the potential of product bundling with TNG Digital Financial Services, such as Wallet Safe and other relevant insurance products.
Special Promo Alert!
From August 25 to September 30, 2023, MyCyberShield will be offered at a special rate of just RM9.99 for a three-month subscription. Users will also enjoy an RM3 cashback credited back to their eWallets. The Cyber Help feature provides personalized assistance, enabling subscribers to reach out to F-Secure for expert guidance in case of any identity theft incidents.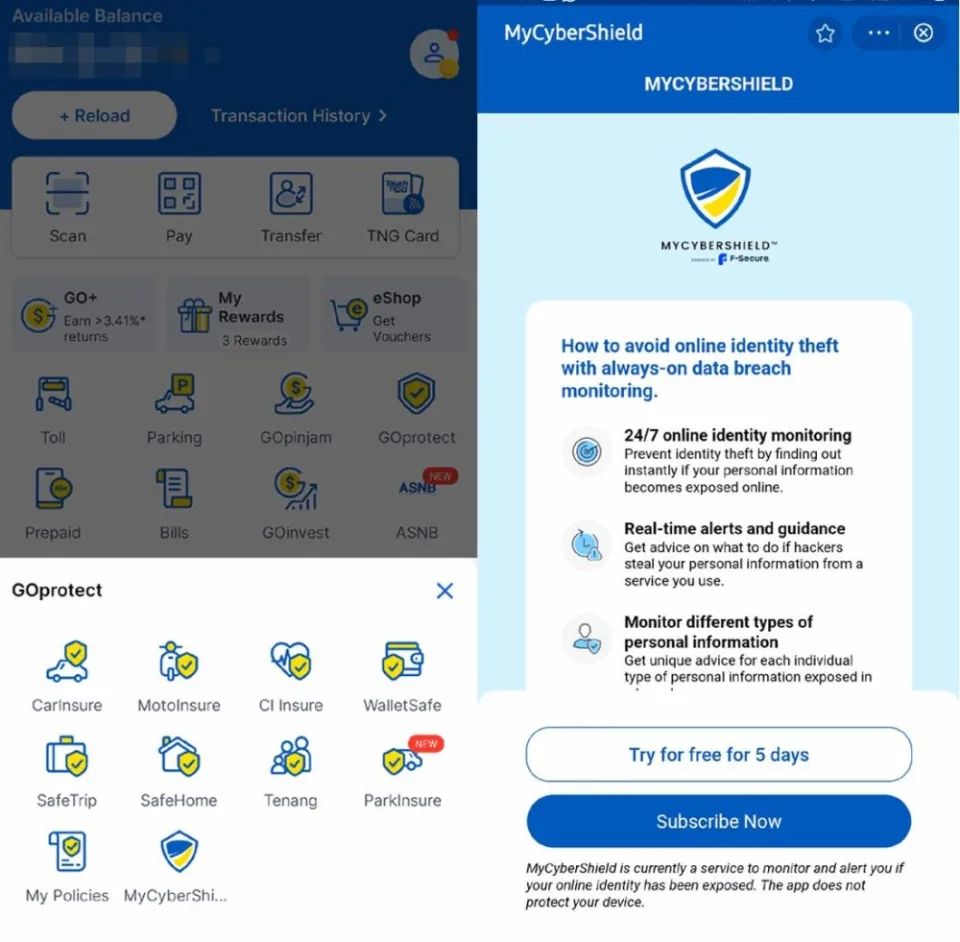 Conclusion
As our lives become increasingly digital, the need for robust data protection solutions like MyCyberShield has never been more critical. With collaborations like the one between TNG Digital and MDEC, it seems Malaysians are taking a step in the right direction to secure their online lives.
If you're looking to fortify your data protection game, MyCyberShield may just be the safety net you need.
Source : https://soyacincau.com/2023/08/26/touch-n-go-ewallet-offers-mycybershield-personal-data-protection-service-rm9-99-for-three-months/