The estimated reading time for this post is 105 seconds
Starting August 30th, 2023, BigPay users need to buckle up for some fee changes that could impact how you use your card. From overseas transactions to credit card reloads, the company is revising its fee structure. Let's break down what this means for you.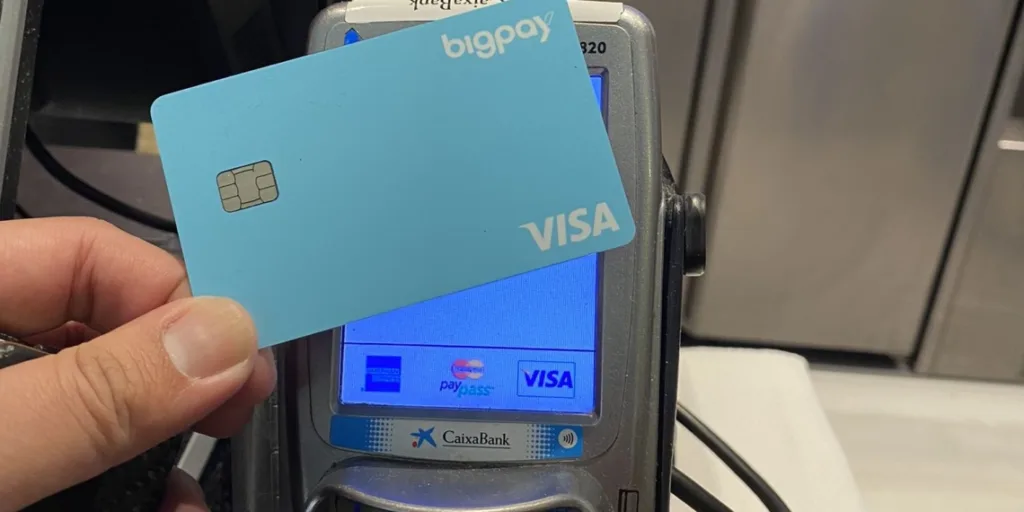 Extra Fee for MYR Transactions Overseas
First off, BigPay has introduced an extra 0.5% fee for transactions made outside Malaysia but charged in Malaysian Ringgit (MYR). This is on top of any other fees imposed by the payment network, which often rounds up to a total of around 1.5%. This isn't just limited to physical payments; it extends to online transactions as well.
Say Hello to Reload Fees
If you often reload your BigPay card via a credit card, here's something you need to know: BigPay will now charge a 1% fee for Malaysian-issued credit cards and a 3% fee for non-Malaysian-issued ones, no matter how much you top-up. Previously, you could reload up to RM1,000 per month without any additional charges; those days are gone.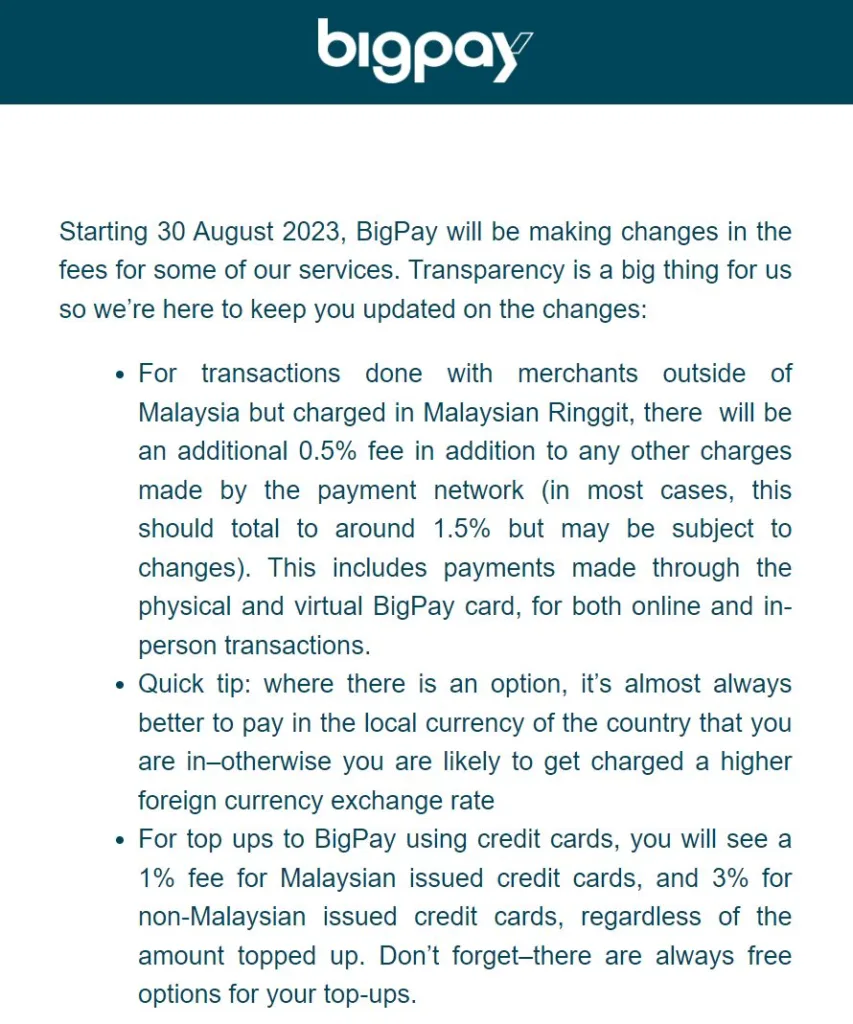 The Best Way to Top-Up Now
Given these changes, BigPay suggests using DuitNow to reload your card for free. Simply use your preferred banking app, select DuitNow Transfer, and then choose BigPay. Enter your DuitNow Account number for your BigPay card, and you're good to go.
Cross-Border Payments Still a Win
On a brighter note, if you're heading to Singapore, Thailand, or Indonesia, you can make QR payments with zero extra fees, thanks to DuitNow QR's cross-border payment feature.
What Should You Do?
Go Local: BigPay advises paying in the local currency for better rates when you're abroad.
Use DuitNow: For reloads, move away from credit cards and opt for DuitNow to avoid fees.
Watch the Limits: Remember, the maximum wallet size remains at RM20,000, but monthly reloads are capped at RM10,000.
Conclusion
While these changes make BigPay slightly less attractive for those who reload via credit cards or make transactions in MYR overseas, there are ways to maneuver around these costs. The key takeaway? Plan your transactions wisely.
Source: https://soyacincau.com/2023/08/10/bigpay-to-charge-up-to-3-for-credit-card-reloads-extra-0-5-fee-for-myr-transactions-overseas-starting-30-aug/